New York Giants - 2014 Preseason #FF Preview
If there is one thing that crotchety coach Coughlin hates, it is fumbles. Well, that and those damn kids! When reached for comment at his suburban home, Coughlin responded: "Hey you kids, get off my lawn! I just watered it!" Unfortunately, he could not be reached for further comment as the door abruptly slammed before the follow-up query.
Coughlin has never warned to first year guys. However, one rookie to keep your eye on is Andre Williams. Reports from camp predict Williams could see the goal line work. Williams had a monster senior year at Boston College. He carried the rock 355 times (more than his first 3 years combined) for 2,177 yards and 18 touchdowns. He had a 6.1 rushing average. Williams is not much of a threat in the passing game what so ever. But chances are he will vulture some touchdowns from Rashad Jennings, the Giants #1 back. Williams will likely get the goal line work.
As I said, their depth chart can vary. The only consistency from source to source is the #1 spot is given to Jennings. He spent the first 4 years of his career in Jacksonville, where his rushing average went from 5.5 in 2010 to 2.8 in 2012 (he missed 2011 due to injury). In fact, he has been somewhat injury prone; he has never played a full 16 game season. Last year, he was sent to Oakland where he saw the most action of his career. He carried the ball 163 times for 733 yards (4.5 average). He crossed the end zone 6 times and saw some work in the passing game. He caught 36 balls for an additional 292 yards. While he looked impressive, many wonder if he is ready to take on a full load. Last year, there were only 3 games in which he carried the ball at least 20 times. Before that, there were only 2 games in which he had over 20 carries. The Giants need to run the ball more this year. Jennings will be given the opportunity. He should see approximately 20 touches per game. He will be active in the passing game. They want to keep Manning upright as much as possible. Jennings will see some dump off passes, especially with a concerning offensive line. He has value as his current ADP (for late July) is an early 5th round pick in a 12 team league. Keep your eyes on the preseason, if he is not vultured at the goal line, round 5 is a nice value for a team's #1 running back. They are tied for the 6th easiest run schedule.
Worth mentioning, Peyton Hillis is in the running back stew for the Giants as well. Again, the order of their depth chart can very drastically depending on your source. Heck, as of early August, the Giants own web site has Hillis ranked above Williams. Chances are, that is just to light a fire under Williams, I do not expect Hillis to see much time on the field, he should fall to #3. He suffered an ankle injury in early August in training camp. This could be the opportunity Williams needs to leap frog Hillis, as everyone and their Cambells Soup mother expects. Both Williams and Jennings should form a decent running back by committee this year, with Jennings seeing a larger portion of the load.
Missing from the lineup is David Wilson. Unfortunately, Wilson retired from the NFL due to a devastating neck injury. Many thought he would be able to come back from surgery. However, he suffered a stinger in camp recently that left him without feeling in his extremities. Wilson, who showed flashes of speed and talent in his first two years in the league, gave an inspirational speech from the heart, that explained what he is going through.
In other training camp news, Mario Manningham has shared his concern about making the team. Although his knee is repaired, he has not developed confidence in his performance. Finally, Peter King suspects Ryan Nassib will not make team. I have heard other fantasy analysts speculate that the new offense may have been put in place partly because it would fit Nassib's style if indeed he was forced to play. The Giants drafted him in the 4th round last year. If he is occupying a roster spot in your dynasty league, it might be time to cut him loose. Alas, the training camp sagas continue.
If you turn your attention to the receiving game, you will notice Coughlin, the curmudgeon, is at it again. Apparently the only thing he hates more than kids fumbling footballs on his lawn is nagging injuries.
Coughlin has been very vocal in training camp thus far. He has continued to express concern and frustration over their first pick in this year's draft. Odell Beckham, out of LSU, went 12th overall. They drafted Beckham in an attempt to fill the void left by Hakeem Nicks. However, a hamstring injury has kept him off the field multiple days at the start of the Giants training camp. Originally, he suffered the injury early during OTA's. Then, on the first day of training camp, he reinjured the hamstring. As of July 29th, he has not returned to the field. Doctors say it will be another week at least. This is certainly one to watch. If he returns by early August, I think it will be fine. But if this is something that lingers into the preseason, than his draft stock will certainly fall. Beckham, arguably one of the top 3 or 4 receivers in this year's draft, enjoyed great success last year at LSU. He caught 59 passes for 1,152 yards and 8 TDs. He did return work in the punt game, but was most dangerous as a kick returner. He amassed 845 kick return yards last year alone. However, if his injuries persist, the Giants will be lucky to have him putting time in as a receiver, let alone on special teams.
The Giants have a talented receiving group, regardless of Beckham's status. In fact, Pyro has pegged Jerrel Jernigan as a deep sleeper for 2014. Not only that, I stumbled across D-rx's draft list the other day. He had Jernigan circled at the top of his list and underlined, twice… Oh wait… Sorry, I misread that, apparently that was his shopping list, and he is out of Jergerns lotion…AGAIN.
We will leave that one alone. But he is on the deep sleeper list. Jernigan was trending upwards towards the end of the 2013 season. In fact, during the final 3 games last year, he was the number 2 fantasy wide receiver, just 3 points behind Dez Bryant. Jernigan was not really utilized until the final 3 games last year. Although it is unquestionably a small sample size, the numbers look promising. In those 3 games, he was targeted 27 times, most on the team for that span (Cruz missed the last 2 games). He caught 19 of those for 237 yards and 2 receiving touchdowns. He even ran the ball twice and added another rushing touchdown. Instead of taking guys like Miles Austin in the 15th round, spend the pick on Jernigan. Watch his fantasy stock though, it will rise especially if Beckham's injury continues to linger.
Rueben Randle is currently going in the 8th round for 12 team leagues (as of late July). He is their #2 receiver. He is entering the magical 3rd year, often a breakout season for wide receivers. He should see an increased role with the absence of Nicks. His targets more than doubled last year. He was thrown to 80 times and caught 41. He ended the season with 611 yards and 6 TDs. I expect his yardage and receptions to increase.
Finally, we have Victor Cruz. He will be working under new offensive coordinator, Ben McAdoo, who most recently was the quarterbacks coach for the Packers. Mainly, Cruz should be seeing more targets. Last year, the Giants averaged the 6th fewest plays in the league. McAddo has stated he wants to aim for 70 offensive plays a game. If so, Cruz will undoubtedly benefit from the increase. His targets were down 20 from 2012. Last year marked the first time he did not reach 1,000 yards in a season, not counting 2010 when he barely played in 3 games. Not only that, he only managed 4 touchdowns in 2013. Last year, Cruz did miss the final 2 games with a knee injury and a concussion. His numbers should bounce back under the new system that McAdoo brings with him. The Giants have the 9th easiest schedule for receivers. Pyro currently views Cruz as a tier 4 or 5 receiver. He should be drafted within the top 15 receivers. As of late July, he is going at the very end of the 3rd round in 12 team leagues. He could very well fall in drafts due to his lackluster season in 2013. If so, he would be a bargain in the 4th and a steal in the 5th as he could very well put up WR#1 fantasy numbers.
The biggest impact McAdoo should have will certainly be at the quarterback position. He is inserting a quick strike offense that will increase the tempo of the plays. Given that Eli Manning tends to make mistakes the longer he has to think about it, this should improve his numbers. With the advent of McAdoo's West Coast offensive style, Eli's accuracy should improve. While Manning's career percentage is just below 59%, McAdoo is setting the bar at 70% completions. Chances are this will not happen, but the offense McAdoo runs will certainly help reduce the interceptions and increase accuracy with more quick strike, short yardage passes. Really, there is nowhere to go but up for Eli. Last year he threw 27 INTs, the most of his career. He also saw his per game fantasy performance reach record lows as well. He only managed 10.65 points per game. This is almost 2 full points lower than his rookie season. His touchdowns have decreased every year since 2010. His yards have decreased every year since 2011. Even as your backup QB, there will most likely be better options unless you are starting 2 QBs. He has one of the hardest fantasy playoff schedules. His ADP, as of the end of July, is towards the end of the 13th round. When guys like Ryan Tannehill are going after him, there is just no need to draft Eli unless you have a gun to your head. Even then, a quick bullet is painless. Life with Eli is not. I am fairly certain that in Dante's 2nd circle of hell, you are forced to start Eli all season.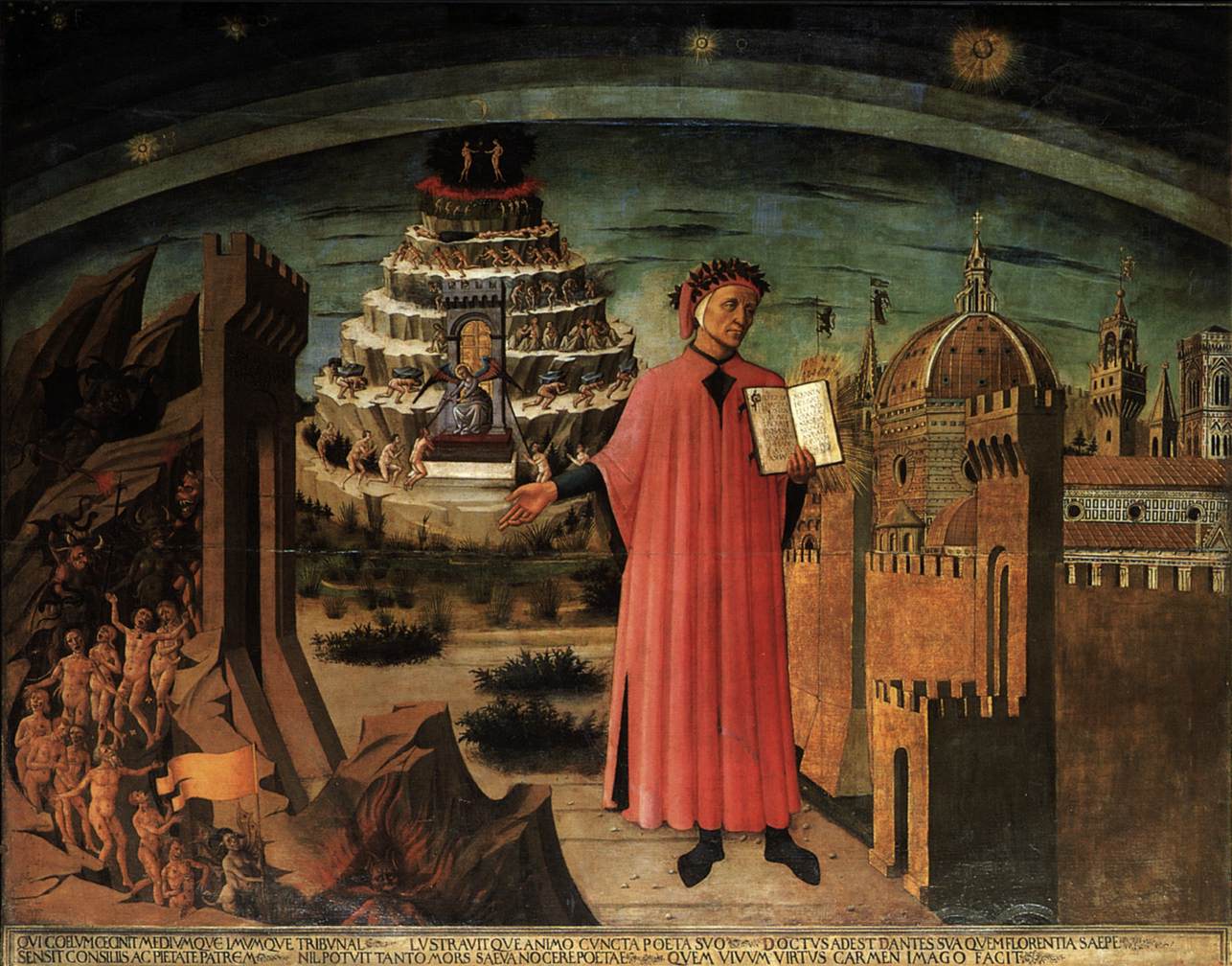 By Mo